Come share the experience ...
A New Experience of Wine and City Bike Tour
Since being elected« European destination of the year in 2015 », Bordeaux has become the new ''Sun City". And rightly so this city has so much to offer. It is like looking through a window into the 18th century, with the glorious history embodied in the stone facades in the city centre, as well as the narrow streets dating back to medieval times. It's a great city to get lost in absorbing the unique atmosphere, admiring every nook and cranny, and finding "that" little bar or restaurant hidden away in the old town, opening the doorway to the famous local gastronomy. Not to forget the wine! Bordeaux: a sign of quality and excellence for connoisseurs. Saint Emilion, Blaye, Pomerol; the list goes on… A flamboyant city adored by locals, surrounded by enchanting vineyards and a breath-taking Atlantic coastline. Is there a better way of discovering these treasures than Bordeaux's new favourite: by bike? Glide around the different parts of the city, breathing the fresh coastal air perfumed by the sea and the pine forest. This is the experience we will create for you, with enthusiasm and good humor. Allow our bikes to guide you through this amazing adventure.

Contact Information
110, rue Mouneyra - 33000 Bordeaux
contact@bordeaux-bike-experience.com
How to find us ?
Meet us at our garage


Bordeaux Bike Experience
110, rue Mouneyra
33000 BORDEAUX







Tram Access


Tram A: station Palais de Justice

Discover our team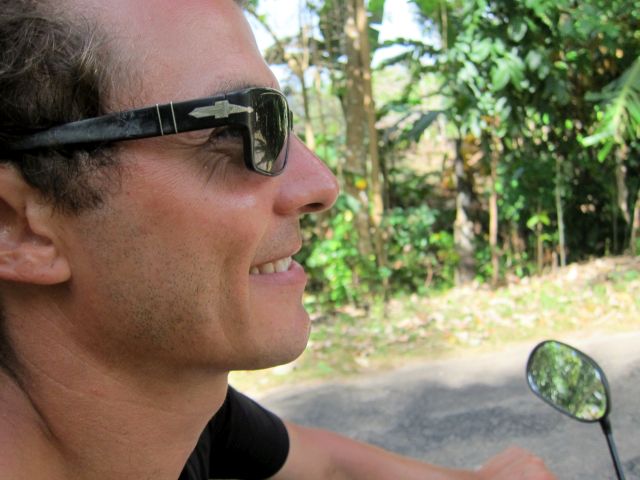 Brice : the Choupi
An eccentric (some say crazy) guy, Brice loves one thing in life: LIFE!! His good sense of humor, his big smile, and the pleasure he takes in making people happy, make up the main parts of his life song. Born in Alsace, he has since adopted Bordeaux as his home town and will share with you his joy of being here, as well as some insightful anecdotes about the city.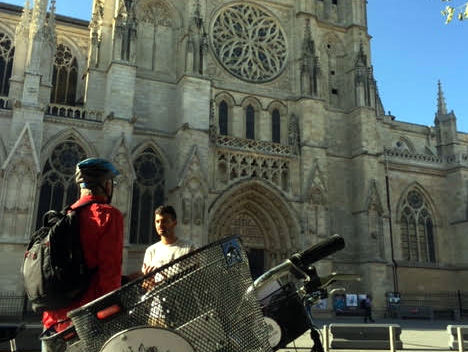 Loic : the legs
A multicultural, multilingual guide with originals almost as varied as his travelling experience. An eternal enthusiast, his daily curiosity into the town which managed to tie him down ensures he'll never run out of little secrets which will make your visit palpitating.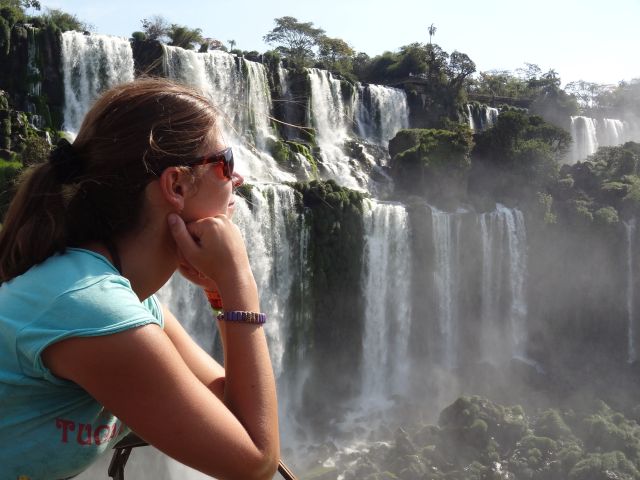 Marion : the brains
Along with the two "colourful" guides, we needed someone more down to earth, with their feet on the ground, and to help keep the business running when the bikes are in the garage. Despite spending most of her time using her fantastic organizational skills, it's not always possible to keep her creativity and inquisitiveness locked up, and she too loves expressing her passion and love for Bordeaux. Gently, she'll accompany you through this enchanted place and share its secrets with you.
How to contact us ?
Social network
Contact Information
110, rue Mouneyra - 33000 Bordeaux
contact@bordeaux-bike-experience.com