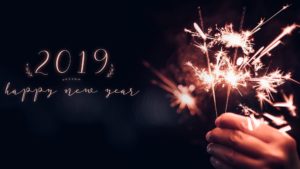 @Getty Images
Voici venue l'heure de vous adresser tous nos meilleurs voeux pour la nouvelle année qui approche!
Qu'elle vous soit heureuse et bénéfique!
En ce qui nous concerne, elle débutera par des vacances bien méritées, nous nous retrouverons donc au printemps prochain avec de nouvelles surprises et des expérience toujours aussi excitantes!
It's time for us to send you all our best for the new year to come. May it be happy and generous!
As far as we are concerned, we'll start this new one with well deserved holidays. We'll be back for Spring with new surprises, and still great experiences to share with you!